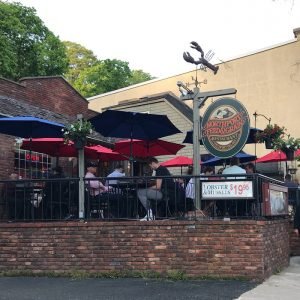 It's the dog days of summer. It's been a pretty hot summer here on Long Island, but it's been pretty dry. Suitable for those who suffer when the humidity is high but not so good for the grass. Although the weeds still seem to flourish.
This summer, I've decided to take up residency at Northport Feed & Grain on Tuesday evenings. Come on down if you are in the mood for good food and great tableside magic. The restaurant has some fantastic specials, is dog friendly, and has a beautiful patio for outside dining and me. Northport Feed & Grain is located at 73 Main Street in beautiful downtown Northport. Their website is https://www.thefeedandgrain.com
Hope to see you on Tuesday.