You need to hire a magician. How do you hire the right one?
I've been performing magic for over 25 years and I know a thing or two about shopping for magicians. And I am going to tell you everything you need to know about finding a magician that will be perfect for your event.
Start by

determining

what type of magician your event calls for?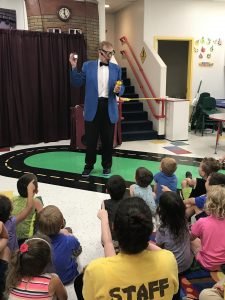 Does the event call for the magician to perform standing up in front of a small audience? That's what most folks planning a kid's birthday party are looking for.
Or does the event require a magician to stroll around entertaining individuals or small groups? This is the type of magician that is best for a cocktail party, wedding, or Bar Mitzvah.
Maybe you are planning a large fund-raising event and want a magician who can fill a stage with a boatload of illusions.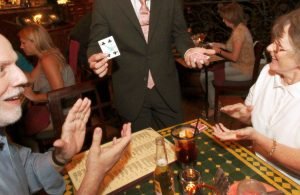 Maybe you are planning a large fund-raising event and want a magician who can fill a stage with a boatload of illusions.
Do you want someone who is funny or someone with a more serious persona? Maybe you want someone with a following who can fill an auditorium just with his name.
Magician Persona
Do you want someone who is funny or someone with a more serious persona? Maybe you want someone with a following who can fill an auditorium just with his name. Many magicians create a character for themselves that dictates the type of magic they perform.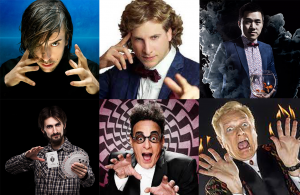 How long

do

you want the magician to perform and what is your budget?
A birthday party magic show is generally 30-50 minutes, depending on the age and maturity of the audience. For young pre-school age kids, less is best. In comparison, older kids and adults can easily enjoy longer shows. 
What's your budget? Prices vary wildly. There are no set figures. A performer for a small event on Long Island can charge anywhere from $250 to $1,200 for a 45-60 minute show or for an hour of strolling magic. 
Most birthday party magicians on Long Island charge in the vicinity of $300 for an in-home magic show. 
Start shopping on the Internet
Once you know the event details and your budget and have a pretty good idea of what kind of magician your want, you can begin shopping. A good place to start is on the Internet. Search for 'magician Long Island' 'magician near me' or any of the specialties you are looking for like 'magician for wedding reception', 'mentalist',; magic show for adults, etc. Google will give you a plethora of websites to check.
Check out the websites. Often the way a website looks will tell you what you can expect the magician to look like when he arrives at your door. Is it up-to-date, and attractive, and does it looks good on a smartphone? Is it easy to navigate? Or is it tired and old-fashioned looking with a slew of animated gifs flashing on and off? More often than not, a tired-looking magician will have a tired-looking website.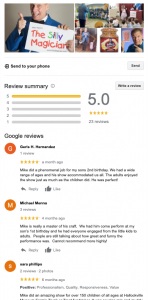 From a magician's website, you should be able to tell his service area and his specialties and get a sense of his personality. There should be a few reviews posted as well. And look at some of the videos the magician put on his website. Are they good? 
Don't expect to see rates or 'packages' posted on websites because too many variables go into the price magicians quote. 
Now it's time to contact performers to check availability and get prices. It's best to contact the magician by phone. Most magicians will be more than happy to chat with you. And like viewing his website, you'll learn a lot about the performer from a phone call. On the phone, if the magician sounds like he's doing you a favor just by talking with you or if his voicemail is full, he's not paying attention to business. If you hire him, you're likely to be disappointed.
Discuss your needs, expectations, and the show.
When you connect, let the magician know what you are looking for. Be as thorough as you can with the details. If it's a party for kids, let him know the number of guests you anticipate and their ages. If it's a cocktail party or wedding, let him know how many guests you expect and if children are attending.
If it's not clear from his website how experienced the magician is, ask him.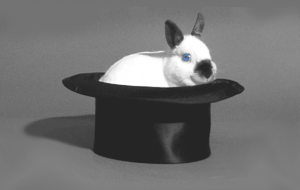 Don't be afraid to ask what effects the magician is likely to perform. Does he work with doves? Will he produce a live rabbit? Let him know if you want something special for the guest of honor or other guests.
Is the magician

insured?

 
You should ask if the magician is insured. Many venues require that the facility be listed as 'additionally insured' and to see a copy of the certificate. Even if it is not required, for your own protection you should only hire a magician with liability insurance. 
If you are arranging a show for a school or church group, you may need the magician to provide a criminal background check. The magician should be willing to arrange for one.
Ask for references or go see him perform.
If you don't know the magician, haven't seen his show, and if he hasn't been recommended by someone you trust, you may want references. Ask for some.
If he works in a restaurant or performs at a public event, you may be able to see him perform before booking. Take advantage of the opportunity.
The magician should have questions for you too. If the venue is large, he'll want to know if he needs to supply a PA system or if the venue will provide one. The magician should say if he needs electrical power, a table or chairs, what kind of access there is to the venue, whether someone will assist in carrying equipment in and out, and parking. 
Finally, he should be able to give you a quote. If you decide to book, most performers will send you a contract to sign and ask for a deposit in advance.
So there you have it. Now you should be very confident that the magician you select will be perfect for your event.