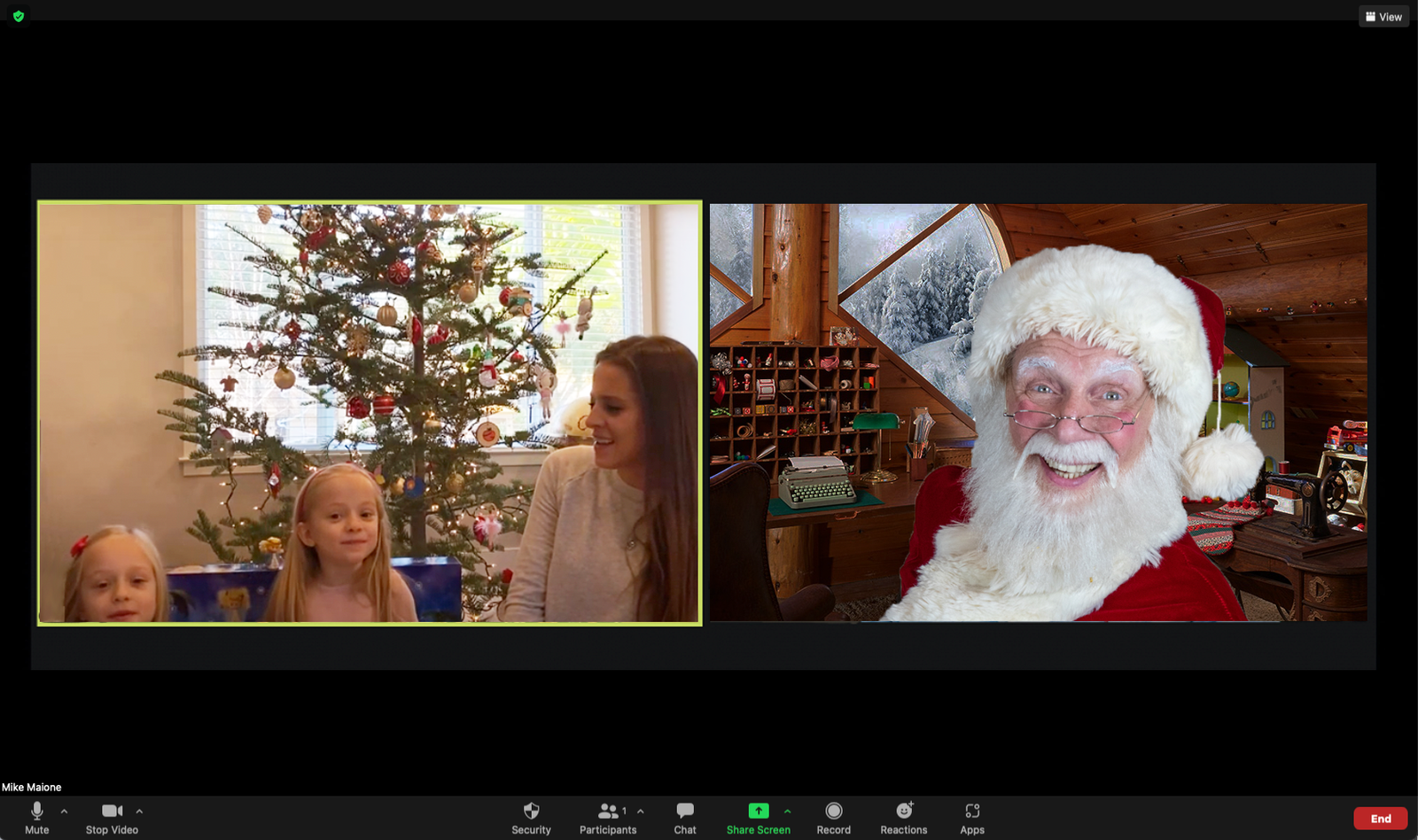 This year skip the mall and let your children meet Santa the safe way online. Starting November 1, your children can zoom straight to the North Pole to meet Santa in his workshop. During the 10-minute zoom session with Santa, Santa will dialog with your children and learn what they wish for Christmas. Santa will show them a few magic tricks, lead them in a song and say if they've been naughty or nice.
To schedule a meeting, contact Santa at santa@sillymagician.com or call Mike at 631-576-9098. He'll schedule a zoom session for a convenient time and collect some background information so that Santa can interact knowingly with your children. This Santa wants to know how old children are, what they like and dislike, if they have pets, etc. And of course, if there is something mom and dad would like Santa to suggest to their little ones. Maybe it's to eat their vegetables, brush their teeth, or put their toys away.
The fee for this service is $25 which can be paid via PayPal, Venmo, or credit card. For more information contact Santa by email or phone.
During the off-season, Santa is The Silly Magician and he has a slew of ideas that will make any birthday party you are planning a success. Click here to see the list.